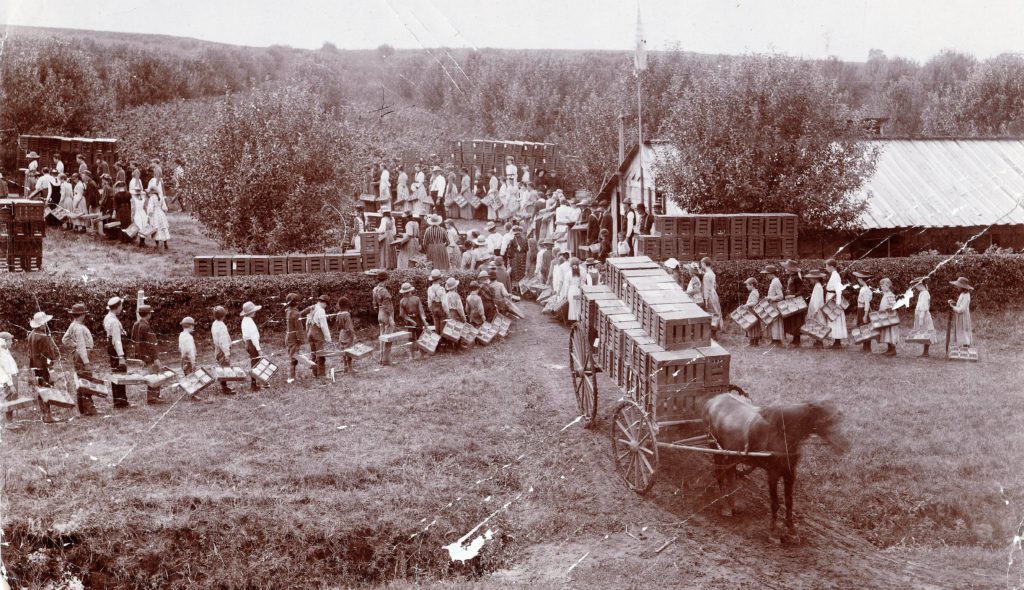 If you are interested in volunteering – a little bit here and there, or as part of a regular volunteer group – we have several opportunities for you!  On Wednesday mornings, a group of men and women gather to work on museum maintenance projects.  They change a few light bulbs, paint a display, repair a hole in the wall, set up chairs for events, fix leaky plumbing and handle other on-going maintenance needs. We also enjoy a little coffee and donut time and some camaraderie.
We also have needs for occasional help with special events and school tours.  If you like kids and just want to help with a tour for a couple hours here and there, we could use you. Do you have a gift for entertaining or like to cook?  We always have events and activities that need some cookies or pies and some set-up.  The Women's Guild meets regularly throughout the year to support museum projects.  This wonderful group of ladies sponsors an annual pie booth at the Heritage Days event and raises money for different needs at the museum.  They host an annual bridge luncheon as a fundraiser, providing lunch and prizes to over 50 bridge players.  Their latest contribution was to present the museum with a sound system that we can use for lectures and classes.
Teen volunteers are always welcome.  If you need volunteer hours for school, consider giving a few hours of your time here at the museum.
Let us know what you like to do, and we'll find a place for you.